Dunk Tanks
Dunk Tank Rentals
Serving the Greater Austin Texas Area!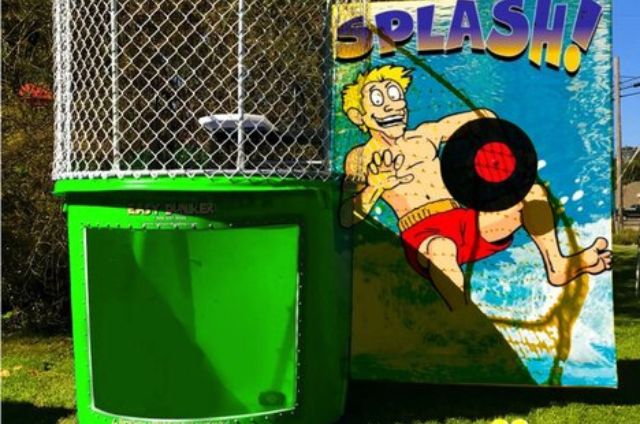 Featured Dunk Tank Rental In Round Rock
Large Green Dunk Tank Rental
Have you ever wanted to just dunk someone? Dunking booths are an awesome party starter and they add so much to an event or party, they easily become the most enjoyable item you have ever rented! Friends, family, coworkers and buddies alike can't get enough of DUNKING each other. Simple and easy to use, and suitable for adults or children, our dunking booth rental is the clear choice for "cool" party entertainment in Round Rock.

Book this dunking booth or any of others online 24 hours a day and if you want, 100% contact free delivery, setup and pickup of all equipment. All dunk tanks should have an attendant onsite and present during usage of the equipment for your safety. We do have staff available to rent for an additional charge. If you are interested please contact us to inquire more and receive a custom quote for your event.

Cheer on your guests and chant: DUNK EM!
Book Online Now
Make Your Party In Round Rock Stand Out With Dunk Tank Rentals
Get ready to take your outdoor event to the next level with Operation Jumps' dunk tank rentals! Our dunking tank rentals are the perfect way to make your party stand out and leave a lasting impression on your guests. With the sun shining and the water splashing, our dunk tank rentals are sure to bring cheering and laughter to everyone at your Round Rock party. Imagine the smiles on the faces of your guests as they take turns throwing the ball and dunking their friends, family members, or even the guest of honor! The thrill of hitting the target and watching someone plummet into the cool water below will have the crowd laughing an cheering with excitement as they high five the victor who actually made the target!

Our dunking tank rentals are not only fun for kids, but also a great way to bring out the inner child in everyone. They provide an opportunity for adults to relax and have fun, all while competing with their friends, colleagues or family members. It's a great way to break the ice and encourage team building, making it the ideal addition to any Round Rock corporate event or team building activity.

At Operation Jump, we make it easy for you to rent a dunk tank for your next event in Round Rock. Our 24 hour online ordering system is always ready for your rental reservation. We guarantee that you and your guests will have a rolling on the floor laughing good time. Don't wait, book your dunk tank rental now and get ready for a splash-tastic experience!
Choose Operation Jump for Dunk Tank Rentals In Round Rock
At Operation Jump, we understand that planning a party in Round Rock can be a daunting task, but we're here to make it easier process for you. Our selection of dunk tank rentals will help you create the perfect party atmosphere.

We take pride in helping you create an engaging and memorable event for you and your guests. Safety is always on our minds, which is why we thoroughly inspect, clean, and sanitize all of our rental items after each use to ensure that they are in top condition and ready for your next party. When you rent from Operation Jump, you can rest easy knowing that you have a dependable team of professionals who are committed to making your party a success. We believe that safety and cleanliness are top priorities for all of our equipment, and we take the extra steps to ensure that you can plan your Round Rock party or event with confidence.

So why not join us in our mission of fun? Whether you're planning a school festival, church carnival, neighborhood party, or family gathering, we have the party rentals you need to make it a success. Let us take the stress out of party planning and help you create a memorable event that your guests will never forget.
Do You Deliver Dunk Tank Rentals Near Me In Round Rock?
Expect A++ customer service from the moment you book your party rental to the time we haul everything away. We take pride in being your one-stop shop for all things party rentals in Round Rock, Texas. Enjoy fully sanitized, safe, commercial-grade party rental attractions for any event you can think of such asEvent Staff, Concessions, Tables and Chairs, Tents, Obstacle Courses and Interactives, Bounce Houses, Interactive Games, Bounce House with Slide, Water Slides and Wet Fun, Dunk Tanks, and much more! From wild parties to intimate gatherings in we've got your back.
Our Service Area
Proud to Serve The Following Areas:
If your party or event is beyond that radius, just let us know! We may be able to make special accommodations to suit your event.
NOTE: Fees may vary depending on how far you are outside our service area.
https://www.google.com/maps/embed?pb=!1m18!1m12!1m3!1d219956.3491879365!2d-97.94361416824306!3d30.52618632333953!2m3!1f0!2f0!3f0!3m2!1i1024!2i768!4f13.1!3m3!1m2!1s0x8644d1a4ed2d22e7%3A0x7217259ede04b10!2sRound%20Rock%2C%20TX!5e0!3m2!1sen!2sus!4v1666809969594!5m2!1sen!2sus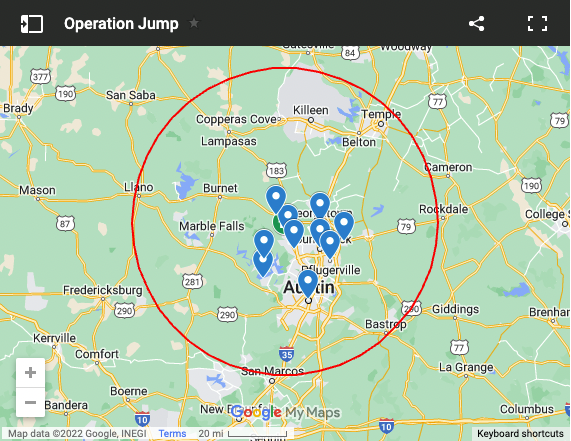 People That Rent Dunking Booths Also Shop For: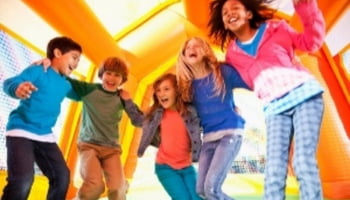 Bounce Houses
You can't go wrong with any of our inflatable bounce house rentals. Whether you're looking to host a backyard party and need a simple colored bounce house or your party needs a large bounce house, we've got you covered.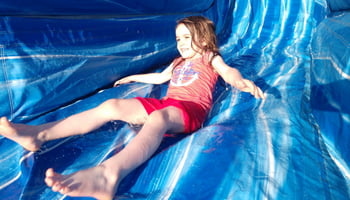 Water Slides
Is there a better way to spend a summer day than by getting the thrill of going down a water slide and splashing your friends down in the deep pool of water? Our slides are a great way to create fun and memorable moments in the sun for your guests.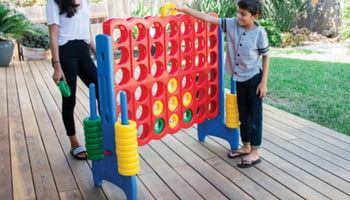 Games
Step right up to the best Yard and Carnival Game Rentals for your next event! Bring the crowd together with party games that can be set up at many locations. Many of our party games can be set up indoors or outdoors.
Frequently Asked Questions About Dunk Tanks
Why choose Operation Jump?
Operation Jump is Austin's premier source for safe, clean and affordable entertainment for all ages. Throughout the years, we have provided fun and games at well over 7,000 parties and events. Our professional drivers and staff are friendly and well-trained. We routinely clean and inspect all of our equipment before allowing its use. We are licensed and insured for your safety.
What type of parties and events do you provide inflatable Rides and Games for?
Whether you're planning a large festival, community, school, religious event; or backyard party, Operation Jump provides fun rides and equipment for every occasion. Our experienced Event Services Team can assist in planning your event or we can handle everything for you.
How far in advance should I place my reservation?
For your convenience, the fastest way to reserve your party or event equipment is through our website www.operationjump.com. Please make your reservations as soon as possible. All of our Rides and Games are very popular and often booked weeks and even months in advance. The sooner you call, the more likely you are to be able to obtain the item you want.
What form of payment do you accept?
In addition to business checks (with prior approval), we accept Visa, MasterCard, Discover, and American Express. If you are paying with cash, please have the correct amount. For their safety, our drivers do not carry change.
Do you offer multi-unit discounts?
Operation Jump strives to provide entertainment value without sacrificing quality and safety. In order to assist you in your selection process, our website clearly states pricing and indicates the availability of all of our rides, games, and equipment. Please see the Package Specials portion of our website for additional discounts or simply call for a customized rental quote. For pricing or questions regarding large festivals, carnivals, fundraisers, profit-sharing, pay-per-ride events, staffing, etc., Please call us, We can assist you with event planning or handle the entire event for you.