Operation Jump Has All The Fun Needed For Your Next Party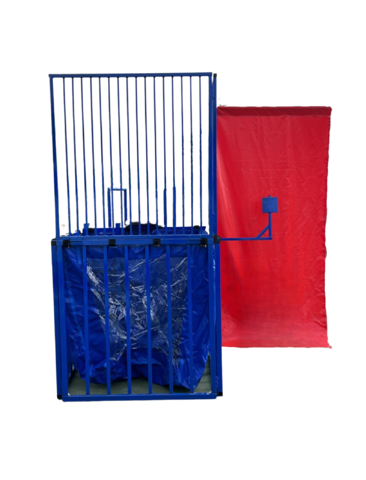 Blue Collapsable Dunk Tank
Collapsable Dunking Booth Rental
Experience the thrill of Operation Jump's Dunk Tank and turn your event into an unforgettable aquatic adventure! Dive into the excitement as participants take aim and send their targets plummeting into the refreshing waters below. Whether it's a carnival, corporate outing, or backyard bash, our Dunk Tank guarantees endless laughs, soaked surprises, and memories that will last a lifetime. Add an extra splash of fun to your occasion and create a truly immersive experience for all. Book now and get ready to make a big splash with Operation Jump's Dunk Tank!
*We take pride in the CONDITION SAFETY and CLEANLINESS of all of our equipment!*
Plan your next birthday party or event in confidence with Operation Jump. Our only mission is to JUMP!