Tents
Event Tent Rentals
If you're looking for a stress-free shade solution for your next outdoor event, look no further than our tent rentals! Our high peak tents with sides and windows provide plenty of shade and fresh air, making them the perfect choice for weddings, reunions, family get-togethers, holiday meals and parties. And because they're white, they'll perfectly match any setting - indoors or out!
Our wharehouse is centrally located allowing us to service Austin Texas and the surrounding areas. We are the Best Tent Rentals and Party Rentals in central Texas
Austin Tent Rentals
Tent Rentals in Georgetown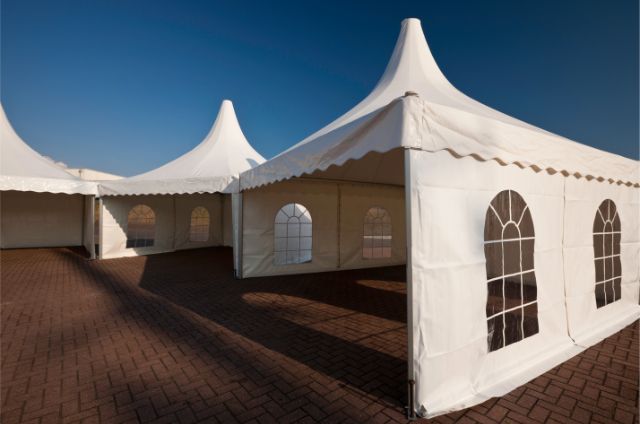 Featured Party Tent Rental
20x40 High Peak Tent With Sidewalls
Elevate your event with our elegant 20'x40' High-Peak Tent Rental, complete with sidewalls. Crafted from durable, pristine white vinyl, our tents add a touch of sophistication to any occasion, even those that can't be fully outdoors. We offer a comprehensive rental service, including tables, chairs, and portable AC units, ensuring your guests enjoy a comfortable and memorable experience. With our real-time inventory management, you can book with confidence, knowing that double bookings are a thing of the past.
Book Online Now
Transform Your Event Into An Unforgettable Experience
Imagine it's a beautiful sunny day, a gentle breeze rustling through the trees, and a gathering of your favorite people, all under the elegant canopy of a high-peak tent. This is the magic that a tent rental can bring to any event, transforming it into an unforgettable experience.

Tent rentals are the unsung heroes of event planning. They offer a versatile solution for a wide range of occasions, from intimate backyard parties to grand outdoor weddings, corporate events, and even music festivals. The beauty of a tent is that it provides a blank canvas for your creativity. Whether you're envisioning a rustic chic wedding with fairy lights twinkling against the white canvas, or a sophisticated corporate event with a clear tent under the stars, the possibilities are endless. And the right tent can create a unique atmosphere that sets the tone for your event. A high-peak tent, for instance, adds a touch of elegance and grandeur, making it perfect for formal occasions.

One of the main advantages of a tent rental is their adaptability to weather conditions. Come rain or shine, a tent ensures that your event can go on without a hitch. On hot summer days, tents provide much-needed shade and a cool space for guests to relax. On cooler days, sidewalls can be added to keep the chill-out, and heaters can be installed to create a cozy atmosphere.

Beyond aesthetics, strong>party tent rentals also create functional spaces for your event. They can house different areas such as the dining area, dance floor, bar, or lounge area. With the right layout, a tent can facilitate the flow of your event, guiding guests from one area to another in a smooth, intuitive manner.

In the world of event planning, event tent rentals are more than just a practical solution - they are a gateway to endless possibilities. They allow you to break free from the constraints of traditional venues and create a unique, personalized event experience. So, as you embark on your event planning journey, consider the magic of a tent rental. They might just be the key to turning your vision into a reality.
We Also Have Tent Rental Packages!
When planning an event, one of the key considerations is ensuring that you have the right infrastructure to accommodate your guests comfortably. This is where tent packages come into play, offering a comprehensive solution that includes not only the tent itself but also essential furnishings like tables and chairs. Our tent rental packages include tables and chairs to ensure your guests have a place to sit, eat, and socialize comfortably.

Tent packages are a convenient and cost-effective option for event organizers. Instead of sourcing each item separately, which can be time-consuming and potentially more expensive, a tent rental package provides everything you need in one bundle. This simplifies the planning process and allows you to focus on other aspects of your event.

Tent packages are an excellent solution for event organizers seeking a hassle-free, all-in-one rental option. They provide the essential elements needed to create a comfortable and inviting environment for any event, making the planning process that much easier. So, when planning your next event, consider the convenience and value of a tent package.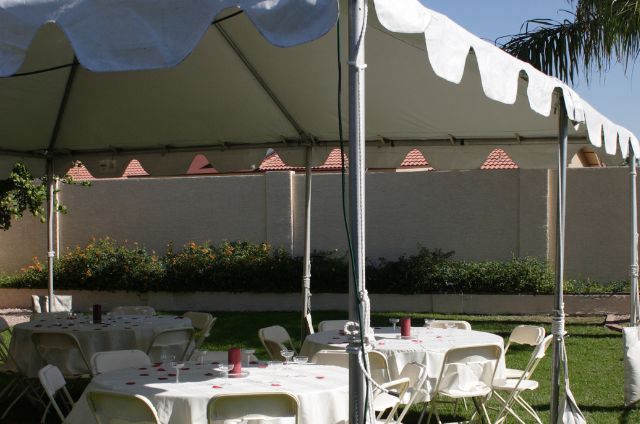 Why Choose Operation Jump for Tents Rentals in Round Rock
Your guests will marvel at the elegance and functionality of the tent you've chosen for your event. With Operation Jump, you can place your order within a selected timeframe and enjoy our competitively priced rentals, complete with free and timely delivery. We also offer flexibility with overnight and additional day options available for a small fee. At Operation Jump, we prioritize your satisfaction; we aim to make you the star of the show while we take care of the logistics.

We boast a vast selection of party rentals in the Round Rock area, ready to bring the fun to your doorstep. We understand the stress and overwhelm that can come with planning a party, and we're here to alleviate that pressure. Operation Jump is committed to providing everything you need for your next event, ensuring a smooth, memorable, and enjoyable experience.

When you're gearing up for your next big event, let us manage your party rental needs. Our specialty lies in providing a reliable tent rental experience to ensure your party is a resounding success. We prioritize customer service above all else and ensure the condition and cleanliness of all our equipment is above expectation, giving you the confidence to plan your next party or event with Operation Jump.

Your guests will appreciate the elegance and functionality of the tent you've chosen. At Operation Jump, we prioritize your satisfaction; we aim to make you the star of the show while we handle the rest!
Do You Deliver Tents Rentals Near Me?
Expect A++ customer service from the moment you book your party rental to the time we haul everything away. We take pride in being your one-stop shop for all things party rentals in Hutto, Texas. Enjoy fully sanitized, safe, commercial-grade party rental attractions for any event you can think of such asEvent Staff, Concessions, Tables and Chairs, Obstacle Courses and Interactives, Bounce Houses, Interactive Games, Bounce House with Slide, Water Slides and Wet Fun, and much more! From wild parties to intimate gatherings in we've got your back.
Our Service Area
Proud to Serve The Following Areas:
If your party or event is beyond that radius, just let us know! We may be able to make special accommodations to suit your event.
NOTE: Fees may vary depending on how far you are outside our service area.
https://www.google.com/maps/d/u/2/embed?mid=1she12S1ldPu_jqlwbselYvUohSQlLdo&ehbc=2E312F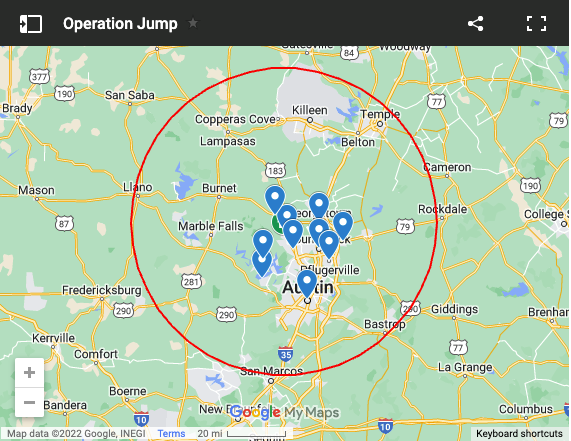 People Who Rent Party Tents Also Shop For: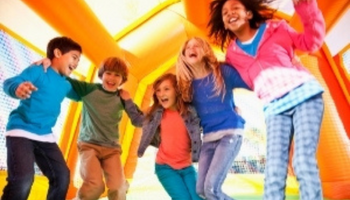 Bounce Houses
You can't go wrong with any of our inflatable bounce house rentals. Whether you're looking to host a backyard party and need a simple colored bounce house or your party needs a large bounce house, we've got you covered.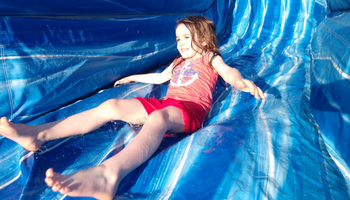 Water Slides
Is there a better way to spend a summer day than by getting the thrill of going down a water slide and splashing your friends in the deep pool of water? Our slides are a great way to create fun and memorable moments in the sun for your guests.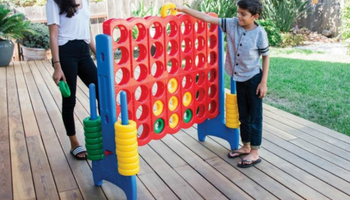 Yard Games
Step right up to the best Yard and Carnival Game Rentals for your next event! Bring the crowd together with party games that can be set up at many locations. Many of our party games can be set up indoors or outdoors.
Frequently Asked Questions About Renting Party Tents
Why choose Operation Jump?
Operation Jump is Austin's premier source for safe, clean and affordable entertainment for all ages. Throughout the years, we have provided fun and games at well over 7,000 parties and events. Our professional drivers and staff are friendly and well-trained. We routinely clean and inspect all of our equipment before allowing its use. We are licensed and insured for your safety.
What type of parties and events do you provide inflatable Rides and Games for?
Whether you're planning a large festival, community, school, religious event; or backyard party, Operation Jump provides fun rides and equipment for every occasion. Our experienced Event Services Team can assist in planning your event or we can handle everything for you.
How far in advance should I place my reservation?
For your convenience, the fastest way to reserve your party or event equipment is through our website www.operationjump.com. Please make your reservations as soon as possible. All of our Rides and Games are very popular and often booked weeks and even months in advance. The sooner you call, the more likely you are to be able to obtain the item you want.
What form of payment do you accept?
In addition to business checks (with prior approval), we accept Visa, MasterCard, Discover, and American Express. If you are paying with cash, please have the correct amount. For their safety, our drivers do not carry change.
Do you offer multi-unit discounts?
Operation Jump strives to provide entertainment value without sacrificing quality and safety. In order to assist you in your selection process, our website clearly states pricing and indicates the availability of all of our rides, games, and equipment. Please see the Package Specials portion of our website for additional discounts or simply call for a customized rental quote. For pricing or questions regarding large festivals, carnivals, fundraisers, profit-sharing, pay-per-ride events, staffing, etc., Please call us, We can assist you with event planning or handle the entire event for you.