Operation Jump Has All The Fun Needed For Your Next Party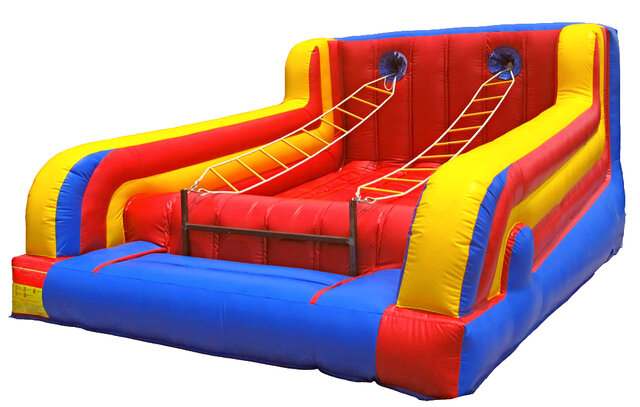 Jacobs Ladder
Actual Size: W 24', L 18', H 10'
Setup Area: W 26', L 20', H 12'




Jacobs Ladder @ Operationjump.com
We Have The Best Inflatable Interactive Games Around!
Test Your Skills!

Jacobs Ladder is a unique and challenging balance interactive game. This inflatable ladder is designed to help you test your balance, endurance, and core by simulating the motion of climbing a ladder.
One of the most unique features of Jacobs Ladder is the challenge of not flipping the ladder. This challenge adds an extra level of difficulty to your activity and helps you improve your balance and coordination. As you climb the ladder, you must maintain your balance and control to avoid flipping the ladder over.
Jacobs Ladder is perfect for anyone looking to test there ability to focus and balance.So if you're looking for a fun and challenging way to test your skills, consider Jacobs Ladder. It's a unique and exciting to try and avoid the flip.
This party rental is perfect for any size party or event. Our bouncers are always in great shape and clean.
*We take pride in the CONDITION SAFETY and CLEANLINESS of all of our equipment!*
Plan your next birthday party or event in confidence with Operation Jump. Our only mission is to JUMP!