Operation Jump Has All The Fun Needed For Your Next Party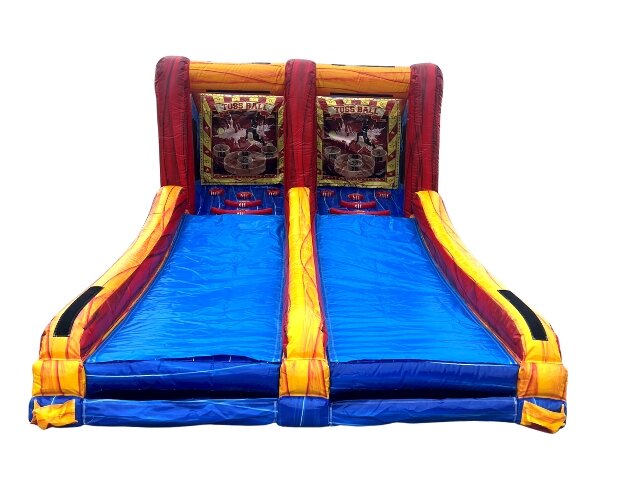 Dual Lane Skee Ball
Actual Size: W 13', L 17', H 9'
Setup Area: W 14', L 18', H 10'




Inflatable Dual Lane Skee Ball Game Rental
Do you have what it takes to beat out your friends in this head to head game?
Roll the balls up the slope and see who can get the most points. The Operation Jump Dual Lane Skee Ball is great for entertaining large crowds at your next party or event, and can be played by up to two players. The game involves rolling a ball up an inclined lane and making sure that it lands in one of several bullseye rings. Roll the ball up the slope and into the holes at the end. Each hole has a different value and whoever gets the most points wins!
The most thrilling game ever! Put your skills to the test as you roll a ball up an inclined lane and into one of several bullseye rings. Who will be crowned champion? Your friends are going to want to take part in this fun-filled event!
Everyone's Favorite Party Rental Company
Providing Party Rental Equipment in Round Rock and all around Austin!If your party needs a little something extra and you want to provide an experience that everyone will remember, look no further than Operation Jump. Our inflatables are designed to challenge even the most hardy of souls, but they can be used by all ages and fitness levels. If your party needs an inflatable game rental that is safe, fun & challenging - Operation Jump has everything you need!