Operation Jump Has All The Fun Needed For Your Next Party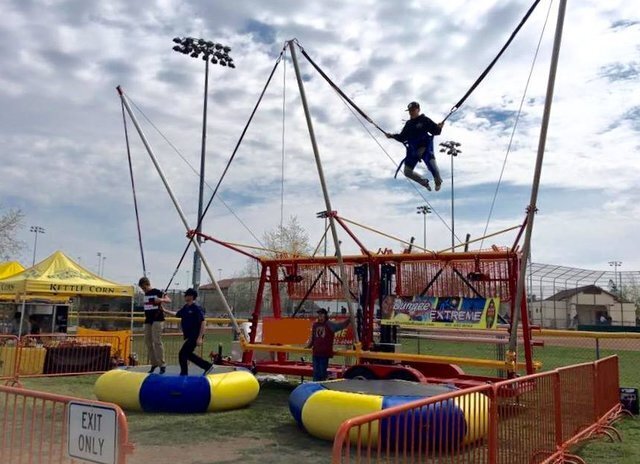 4 Station V4 Bungee Trampoline System
Quadruple the Thrills with the 4 Station V4 Bungee Trampoline System!
Elevate Your Event with Group Fun & Sky-High Bounces!
Immerse your attendees in a spectacular airborne adventure with Operation Jump's 4 Station V4 Bungee Trampoline System. This isn't just any trampoline setup—it's a whirlwind of excitement waiting for groups to experience together! Catering to the fun-loving quartets, our V4 system lets participants spring, spin, and soar simultaneously, all while being fastened securely to our top-tier bungee mechanism. Every jump radiates excitement, amplified by the shared joy of four at once.
Perfect for larger gatherings, festivals, and grand occasions, the 4 Station V4 Bungee Trampoline System stands as the ultimate entertainment magnet. Watch as kids, teens, and adults alike gravitate towards this centerpiece, eager to experience the collective thrill. With safety as our top priority and enjoyment as our guarantee, Operation Jump ensures that every leap is paired with laughter and memorable moments. Dive into this fourfold fun and let your event soar to unparalleled popularity!