Operation Jump Has All The Fun Needed For Your Next Party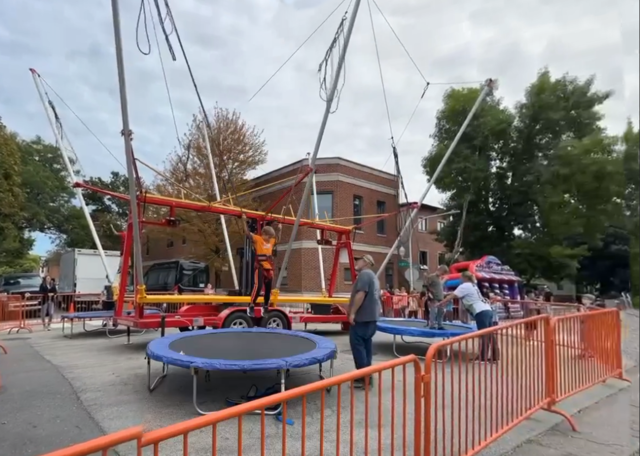 2 Station V4 Bungee Trampoline
Experience Double Delight with Operation Jump's 2-Person Bungee Trampoline Rental!
Soar to New Heights at Your Next Event!
Step into a world of airborne exhilaration with Operation Jump's 2-Person Bungee Trampoline. This isn't merely a bounce; it's a leap into an adrenaline-charged adventure! Crafted for tandem fun, this trampoline lets attendees spring and spiral into the sky, all while being safely tethered to our cutting-edge bungee system. As they ascend, the thrill of the bounce couples with the safety of our design, offering unmatched airborne amusement.
Whether it's for a bustling community fair, a milestone birthday party, or a corporate gala, our 2-person bungee trampoline promises unbridled fun. Suitable for both children and adults, it's more than an attraction—it's a centerpiece of joy, laughter, and unforgettable memories. Choose Operation Jump and let the sky be the only limit to your festivities!